Welcome Message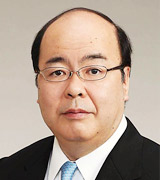 EASO 2022 in Tokyo

President: Prof. Hiromi Kojima, MD
The Jikei University School of Medicine
The 7th East Asian Symposium on Otology (EASO 2022) will be held in Tokyo during the three days spanning March 24 to March 26, 2022. The 3rd Symposium was also held in Japan, hosted by Prof. Ken Kitamura in Nagasaki. With each meeting, the EASO has become a vital symposium for professionals not only in East Asia, but across the broader Asia Pacific region. It is thus quite an honor to be the president of this engaging event in 2022.
It is truly unfortunate that the 7th EASO 2020 scheduled to be hosted in Taiwan under the leadership of Prof. Tien-Chen Lieu had to be cancelled due to the spread of COVID-19. We certainly hope that the pandemic will have subsided by the spring of 2022, but we anticipate taking great precautions to ensure that all possible safety measures are in place.
We plan to incorporate a wide range of topics into the program to encourage constructive exchange among participants from many countries representing basic and clinical research as well as clinical practice. I hope participants will enjoy vigorous discussion and new networking opportunities.
The venue will be Jikei University School of Medicine campus, located at the foot of Tokyo Tower and easily accessible from Haneda and Narita Airports. The site is extremely close to Tokyo and Shinagawa stations, and should provide participants an enjoyable and worthwhile visit with opportunities to see central Tokyo as well as nearby sightseeing spots.
The 6th EASO held in South Korea in 2018 was a grand event with over 400 participants from 40 countries. Guided by the expertise of my fellow organizing committee members, I anticipate furthering preparations to ensure that Tokyo EASO 2022 will prove to be an even livelier symposium.
March is cherry blossom season. We look forward to welcoming you all to Tokyo next year with beautiful blossoms as a backdrop and with the spirit of hospitality in our hearts.